Healthcare Innovation Pitch Program
The ECU Office of Licensing and Commercialization's (L&C) mission is to assist faculty, students and staff in transforming ideas into real world solutions that can transform the region's economy and can have a direct impact on individuals living in Eastern North Carolina. To help further this mission, L&C  partnered in 2023 with the Patient Safety Technology Challenge to hold a business pitch program and competition for ECU clinicians, faculty, students, and staff that wish to improve healthcare as it relates to patient safety.
Following the National Science Foundation I-Corps model, teams will participate in four virtual training sessions that cover customer discovery, problem/solution alignment, business development, and funding. Each virtual training session will feature a keynote speaker related to the session's topic. All eligible teams that complete the four training sessions and coursework will have access to $5,000 in funds for prototyping, proof of concept, and/or travel to conduct customer discovery. Following the four sessions, teams will pitch in-person with a single team receiving $7,500 in funding to help accelerate the development of their innovation.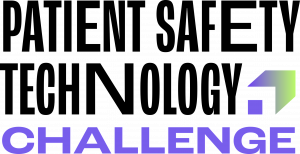 2023 Winners: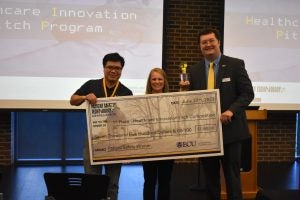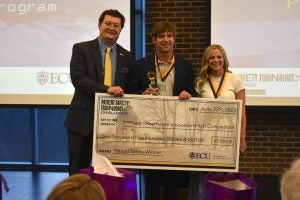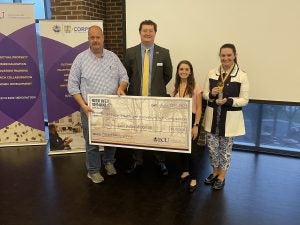 2nd Place
3rd Place – Tie
Team SpeakNow
Team Biofilm and Team MedEase
Development of a device to detect the risk of pressure injury in patients.
Lead Presenter Brittany Trotter, I-Corps Ambassador, PhD Candidate Bioenergetics and Exercise Science, and M.S. Student Kinesiology. Team Members: Dr. Stephanie George and Dr. Jason Yao, Department of Engineering. 
Virtual reality platform to reduce patient stress in clinical settings.                                                                                                                                 
Lead Presenter Dr. Patrick Briley, Communication Science Disorders. Team Member: Ashley Jata, M.B.A. Student. 
Discovery of a molecule to treat biofilm formation in cystic fibrosis.
Lead Presenter Dr. Eric Anderson, Department of Biology. Team Members: Dr. Eli Hvastkovs, Chemistry, Elizabeth LaFave, I-Corps Ambassador and PhD Candidate Chemistry, and Hannah Tilley, Graduate Student Biology.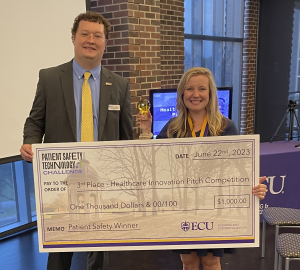 Development of a device to improve medication dispensing.
Lead Presenter Dr. Meredith Briley; Representing the Department of Communication Science Disorders. 
Judges: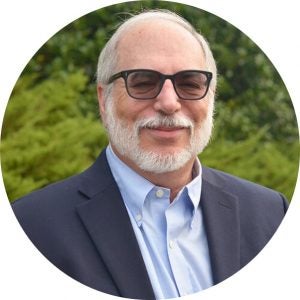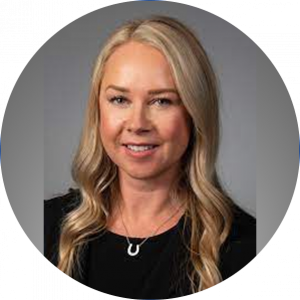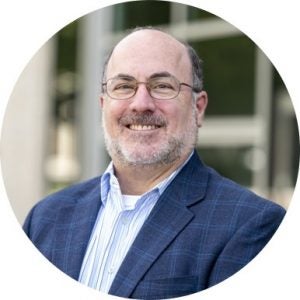 Jenna Garris, MA
Robert A. Schwartzman, PhD, JD
Office of Medical Education, BSOM
Myers Bigel – Patent Firm
Dr. Klein has been the founder of an SMO, CRO, Medical Writing Company, Analytic Lab, GI Biotherapeutics company, and a physician consulting company. At MedSurg PI, Dr. Klein works with companies on product development and medical affairs.
Ms. Garris is the Executive Director of the Redesigning Education to Accelerate Change in Healthcare (REACH) initiative, which was funded by the American Medical Association Accelerating Change in Education grant program. In addition to REACH, Jenna administers the four medical student Distinction Track programs and serves as the administrative director for the Teachers of Quality Academy (TQA).
Dr. Schwartzman spent six years as an examiner at the United States Patent and Trademark Office. He received his J.D. from Georgetown University Law Center and has worked in the patent law field since 1996. His practice is concentrated in the area of strategic patent counseling and U.S. and foreign patent prosecution in the biotechnological, chemical, and pharmaceutical arts. He is experienced in due diligence, freedom to operate analysis, and invalidity analysis.
Important Dates: 
Virtual Instructional Sessions: 3:00 PM – 4:30 PM via WebEx
Training Session 1 – Defining the Real Problem and How to Leverage Customer Discovery
Training Session 2 – Customer 101 (Clinician vs. Patient vs. Administration)
Training Session 3 – The Keys to Your Business Success
Training Session 4 – Funding Your Discovery & Next Steps
In-Person Pitch Presentation: 5:30 PM at the ECU Health Sciences Student Center Room 202
Competition Pitch and Winners Announced
Funding:
Competition Pitch Funding:
1st Place – $7,500
2nd Place – $1,500
3rd Place – $1,000
*Certain restrictions apply to how the funding may be used. 
Rules and Requirements:
To be considered for the challenge, the idea must fall within the category of the Patient Safety Technology Award Big Idea definition: A technological solution to address a leading patient safety problem anywhere along the continuum of care framed around five problem categories: medications, procedural/surgical, patient care, infections, and diagnostic safety. There is no restriction on the stage of the idea being submitted, provided the idea is not currently in production to be sold commercially. Ideas that are in the concept phase are strongly encouraged to apply.
Teams may be comprised of clinicians, faculty, students, staff and/or friends of ECU. One person teams are allowed, provided they can commit to attending all the sessions and complete the required course work.
To receive $5,000 in I-Corps funding the following must be met: 1) At least one team member must attend all the instructional sessions, 2) Completion of 15 quality customer interviews (surveys do not count), 3) Satisfactory achievement on all assignments, 4) Clear connection to one of the five problem categories listed above and be STEM related, and 5) Demonstration of professionalism throughout the program.
To be eligible for the in-person pitch competition the following must be met: 1) At least one team member must attend all the instructional sessions, 2) Satisfactory achievement on all assignments, 3) Clear connection to one of the five problem categories listed above, and 4) Demonstration of professionalism throughout the program.
Pitch Competition Overview: 
Each team will have 5 minutes to present their innovation and will be allowed a maximum of 5 slides, including a title slide.  Judges will be allowed to ask questions of each team following the presentation. Slides should be in .pptx format, be in a 16:9 widescreen slide size, and must be submitted to the event coordinator 24 hours prior to the event. Use of font types that are typically not available in Microsoft PowerPoint are discouraged as they may not display properly on the event computer. Presentations are to spoken word (e.g. no poems, raps, or songs). No additional electronic media (e.g. sound and video files) are permitted. Props such as tablets and/or laptops that have a virtual demo are allowed. Presentations are considered to have commenced when a presenter starts their presentation through movement or speech. The decision(s) of the head judge and moderator is final. During the competition, each team will be judged on the following criteria: Problem, Solution, Problem/Solution Alignment, Technological Feasibility, Proof of Concept, Proposed Use of Funds, Team, Customer Discovery, Impact, and Business Model. Each criteria is worth 10 points for a total score of 100 points.
Learn More About the Patient Safety Challenge: https://www.patientsafetytech.com/
For questions about the event contact Dr. Carlyle Rogers, Director, Licensing & Commercialization